Dear Friends, Partners and Colleagues,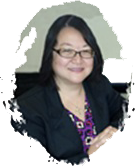 A colleague and dear friend once said, "There is never a dull moment in VR." Having been actively involved in the field of vocational rehabilitation since 2003, I can certainly attest to the truth in that statement! And, if you read on, you might just come to a similar conclusion.
In 2014, President Obama signed into law the Workforce Innovation and Opportunity Act (WIOA). In part, WIOA requires public vocational rehabilitation programs to make available to students with disabilities Pre-Employment Transition Services (PETS) to prepare them for the 21st century workforce. Examples of such services are: (1) job exploration counseling; (2) work-based learning experiences, in-school or after school, including internships; (3) counseling on opportunities for enrollment in postsecondary educational programs at institutions of higher learning; (4) workplace readiness training; and (5) instructions in self-advocacy.
Since assuming directorship in 2013, the CNMI Office of Vocational Rehabilitation (OVR) continues to focus on improving Transition Services so that our students/youth with disabilities have better chances of achieving competitive, integrated employment. As some of us may know, it takes time for new initiatives to take root before any positive outcomes or results can be realized, so it becomes important to keep this point in mind.
I would like to take this opportunity to share with you – our readers – some of the new initiatives the CNMI OVR has undertaken in recent years to highlight our Transition program and provide improved services:
In December 2014, we hired a Vocational Rehabilitation Transition Counselor (VRTC) to develop and/or strengthen partnerships with the students/families, the Public School System-Special Education Program (PSS-SPED), the Northern Marianas College (NMC), and the Northern Marianas Trades Institute (NMTI), and other partners to ensure the provision of timely and quality Pre-Employment Transition Services, consistent with the WIOA.

Our VRTC, Ms. Colleen F. Diaz, continues to implement the practice of co-location, where she is based at the public high schools statewide for a few hours each month to bring greater awareness about the VR program, conduct Q&A with stakeholders (e.g., students, parents, and school personnel), entertain applications for VR services, conduct initial interviews, and increase referrals to OVR. Students with disabilities are being accommodated by way of serving them at the school campus, instead of requiring them to visit the OVR main office, which otherwise would be an unnecessary disruption and great inconvenience to them and other stakeholders. Co-location has expanded to include those at the college and trades school campuses.

In May 2015, CNMI OVR and the PSS-SPED renewed its Memorandum of Understanding to include the WIOA requirement of Pre-Employment Transition Services as well as took into consideration the Transition findings from our 2014 Comprehensive Statewide Needs Assessment (CSNA). Additionally, this MOU guarantees that a mutual client would be able to take with them their assistive technology, which OVR would purchase from the PSS-SPED at the item's depreciated value. Our consumers (students) and their families have found this process of AT transfer to be effective, timely, and appreciated.

We continue to support the professional development of our staff in the areas of Transition and Assistive Technology, maximizing training opportunities that are offered locally, regionally, and nationally, funds permitting.

We continue to increase opportunities for dialogue with our secondary education partners to strengthen coordination towards the provision of pre-employment transition services through cost-sharing measures.

Governor Inos recently assembled a workforce development board in which the OVR director was appointed to serve on. CNMI OVR looks forward to working with our workforce partners in the development and implementation of a Unified or Combined State Plan.
New ideas coming from stakeholders for FY 2016 include exploring the potentiality for the following Transition-related activities:
"I'm Determined" summit or training camp

Instructions on self-advocacy to be facilitated by CNMI's self advocates in collaboration/coordination with other partners

OVR counselors to introduce the VR program to students with disabilities by age 14 or who are in their freshman year of high school (the sooner, the better!)

Increase leveraging of resources and expertise with partners able to contribute to the provision of work experience and on-the-job trainings

Further discussions regarding the implementation of "Educational Coaches" in the classrooms (high school and college).
Definitely, never a dull moment in VR!!
Aside from our Transition program, there have been countless activities OVR staff have pursued, implemented, and participated in in FY 2015, in line with our Mission: To increase employment and promote independence of eligible individuals with disabilities in the Commonwealth of the Northern Mariana Islands. Of the four frames of organizational development, personally and professionally, I consider Human Resource to be the most important component. Sadly, though, at times professionals and paraprofessionals are underappreciated. If I may, it is truly my honor and pleasure at this very moment to extend my most sincere gratitude to the CNMI OVR Team (Lou, Jo, Maggie, Vai, Mac, John, Matilde Colleen, Ji, Rose, and Jane) for their kind and diligent efforts in serving our clients and helping them to achieve their employment goal. Without the people and each other, how could we live and prosper otherwise?
Thank you for your time in reading this message and perusing further the contents of our 2015 Annual Report. If you are interested in obtaining more information about the CNMI OVR, please visit our website at www.ovrgov.net. Or, if you would prefer to meet with any of the staff, our doors are always open and we welcome your visit to our Navy Hill, Saipan location.
Merry Christmas and a Blessed & Prosperous New Year to one and all!
Sincerely yours,
Arlene Kay A. Yamagata, M.S., CRC