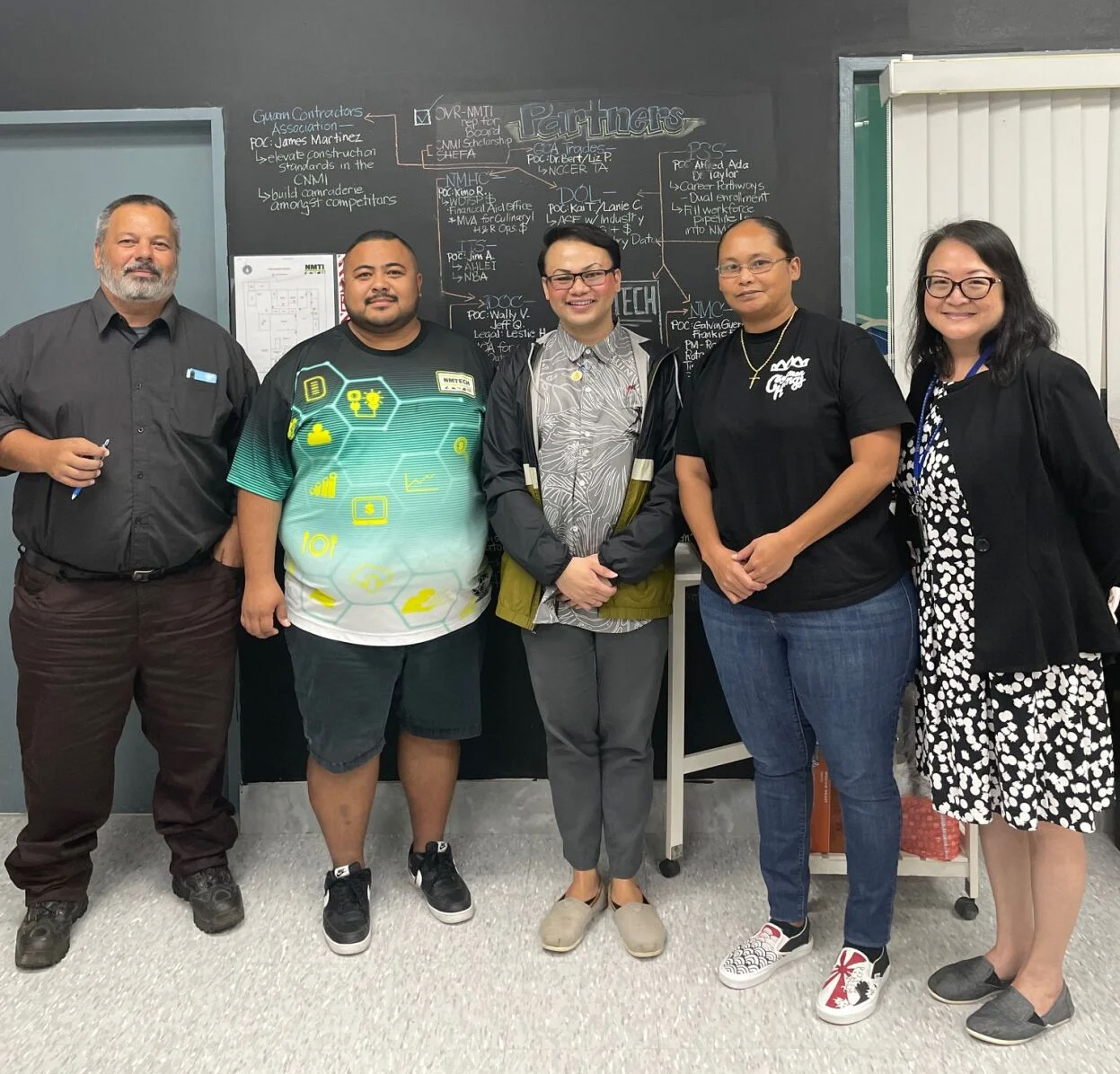 Northern Marianas Technical Institute Chief Executive Officer Jodina Attao, second right, Office of Vocational Rehabilitation Director James Rayphand, left, with NMTEch marketing and outreach coordinator Benjamin Babauta, second left, OVR's Arlene Yamagishi and Sam Santos after the signing of a memorandum of understanding at the NMTech campus in Lower Base on Monday, March 13, 2021.
THE Northern Marianas Technical Institute on Monday signed a memorandum of understanding with the Office of Vocational Rehabilitation to provide job opportunities to individuals with developmental disabilities.
The signatories were NMTech Chief Executive Officer Jodina Attao and OVR Director James Rayphand. Joining them in the signing ceremony were OVR staffers Arlene Yamagishi and Sam Santos.
Noting that March is Developmental Disabilities Awareness Month, Attao said working with the OVR will allow a smooth, hassle-free transition for OVR consumers who want to take classes at NMTech.
Many people with disabilities are interested in trade classes such as automotive technology and culinary arts, Attao said, adding that two OVR consumers are currently taking classes at NMTech.