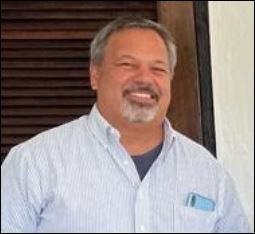 Jim Rayphand - OVR Director
Good afternoon.

My name is Jim Rayphand. I work under the Office of the Governor as the Director for the Office of Vocational Rehabilitation otherwise known as OVR.
I am mindful of lobbying restrictions applicable to me and OVR as recipient of federal grant funds used in the administration of Vocational Rehabilitation programs namely that I may not influence or attempt to influence legislation by advocating for the adoption or rejection of proposed legislation. I'm not here to do either – that decision is, of course, best left up to you.
Rather I come before you to share some stark realities about the employment of people with disabilities. I'd be remiss not to note that just last week our Governor and Lt. Governor proclaimed the month of October as National Disability Employment Awareness Month as a reminder, among other things, "of the valued contributions people with disabilities make in our Nation's workplaces… Welcoming the talents of all people, including people with disabilities, are a critical part of our efforts to build an inclusive community and strong economy."
According to the Bureau of Labor Statistics – these are the most current figures I could find:
As of August 2023 the unemployment rate for people with disabilities was listed at 7.9% versus 3.8% for their non-disabled peers – more than double.
Locally, of 193 individuals who sought VR services in FY 2023 only 31 were or have been employed – somewhere around 16% … for emphasis, that's just people with disabilities who sought and were deemed eligible for VR services.
Employment of people with disabilities is not common place… for a variety of factors and yes, in many cases due to a lack of will from employers. Despite the countless examples of people with disabilities being excellent employees, they still have to contend with prejudice and discrimination even from employers.
The point being that anything this body or anybody can do to incent employers or entice them to think twice before dismissing the possibility of hiring someone with a disability would be a good thing.
I'll end by saying that our Disability Network Partners stand in solidarity around the common mission of helping all people with disabilities to achieve their employment goals, live independent lives as contributing members of our community and in support of their general quest for life, liberty and the pursuit of happiness.
Thank you for letting me share.