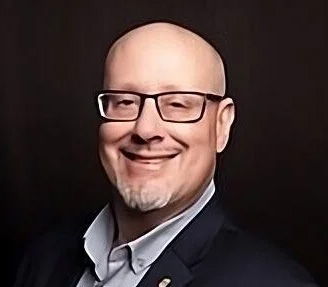 Jim Arenovski - President, Delta Management Corp.
In honor of National Disability Employment Awareness Month, I am excited to spotlight a couple of transformative programs that have not only proven extremely advantageous for Delta Management but have also paved the way for employment opportunities for the Office of Vocational Rehabilitation consumers.
Delta Management proudly operates five Shell-branded service stations on Saipan and has forged a fruitful partnership with OVR, participating in both the work experience and on-the-job training programs for several years. These initiatives bear the remarkable benefit of funding employee wages, making them a low-risk endeavor for employers.
As entrepreneurs, we should be actively seeking ways to dismantle the barriers preventing this particular group of citizens from securing interviews and employment. It's important to note that individuals with disabilities are a protected class under the Equal Employment Opportunity Commission, akin to age, sex, and race, and cannot be subjected to discrimination. These programs offer OVR consumers access to employment opportunities that they might not otherwise have. If you've ever encountered challenges in finding suitable candidates for your business, and haven't yet explored the possibilities with OVR, now is the perfect time to do so.
Given the ongoing labor challenges in the CNMI, these programs offer an invaluable solution for employers, allowing them to identify, interview, assess, and onboard OVR consumers who have demonstrated success.
The process commences with businesses providing OVR with the essential prerequisites for consumer success. These could include the ability to stand for extended periods, lift objects, and possess basic communication or math skills. OVR carefully screens its consumers to match the most suitable candidates with these requirements. Given the diversity of disabilities among OVR consumers, precision in defining your needs is key.
The next step involves a meeting or interview with the consumer, typically conducted at the OVR office and attended by the OVR counselor and the consumer's advocate, such as a parent or guardian. It's important to remember that many of these consumers may lack experience with interviews or jobs. As an employer, your role in this relationship is to offer encouragement, training, and guidance to help them become experienced and effective employees.
The key to success lies in identifying consumers who are eager and willing, and then equipping them with the necessary job skills for success.
Upon deciding to accept the consumer, the work experience program begins, which entails processing requirements and paperwork, taking roughly a month before the consumer starts working. After demonstrating their ability to meet the basic job requirements during the three-month work experience program, you can collaborate with OVR to transition to the on-the-job training program. On occasion, you may find that a consumer isn't able to perform the job, in which case the work experience can be terminated without proceeding to on-the-job training.
At the conclusion of the on-the-job training program, the consumer can be officially hired. At Delta Management, we've achieved a remarkable 100% success rate, with consumers evolving into valuable team members and even earning promotions. We take great pride in our track record and remain committed to attracting talent to meet our growing business needs.
Here are some key practices that have made our partnership with OVR successful:
1. Approach this program with the intent of finding a dedicated employee.
2. Understand that while there may be a more extended training process, the outcome is an effective and loyal employee. Once they've learned the job, they often excel.
3. Ensure your staff responsible for training the consumer understands that learning may take longer and that encouragement is crucial.
4. Regularly seek feedback from trainers regarding the consumer's progress and make adjustments as necessary.
5. Maintain regular check-ins with the consumer to gauge progress and address any challenges they may be encountering.
6. Treat the consumer like any other employee, holding them to the same standards as other staff members in terms of punctuality and code of conduct policies, but with a little extra care and understanding.
7. Promptly report any issues with the consumer to the OVR counselor for swift resolution.
I strongly encourage employers to explore the opportunities available for these consumers in your business. The experience is not only rewarding, but we have found that these employees are exceptionally dedicated and loyal. OVR's training programs have made a significant impact on our business at Delta Management, and I wholeheartedly recommend reaching out to OVR to see how these programs can align with your company's goals.


Jim Arenovski is president of Delta Management Corp., which operates five Shell gas stations on Saipan.