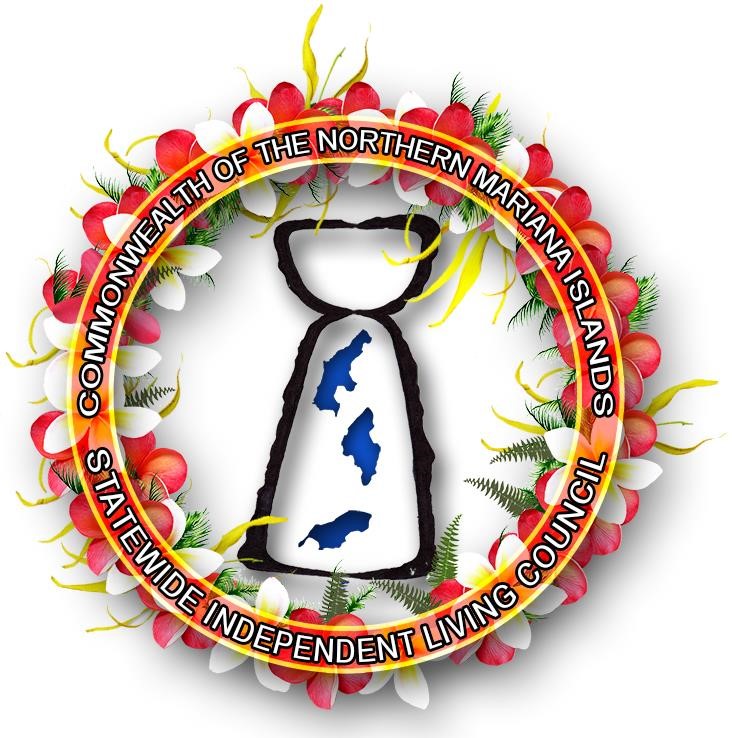 The purpose of the CNMI State Independent Living Council (SILC) is to assist in the development of the State Plan for Independent Living, a detailed three-year plan that sets the parameters and establishes the goals for the provision of Independent Living services in the CNMI with other state agencies. Other roles of the SILC are systems advocacy, education of the public regarding disability-related topics, and provision of technical assistance concerning the Independent Living philosophy and approach. Members are a dedicated team of people who believe in the Independent Living philosophy.
The SILC is comprised of no more than fourteen voting members, and no less than three ex-officio members, who are appointed by the Governor, and who come from Saipan, Tinian and Rota. Unlike most organizations, the majority of the members of the Council must, by law, be persons with disabilities.
Mission Statement:
The mission of the Council is to serve individuals with significant disabilities in the CNMI and, to promote independence, productivity, integration and inclusion of such individuals into society. The Council supports the independent living philosophy of consumer control, peer support, self-help, self-determination, equal access, and advocacy.
---
BY-LAWS

SILC By-Laws (548KB)
---
FY 2023 SILC MEMBERS
Nicolas Torres – Chairperson, Representation: Advocates of and for individuals with disabilities
Mary Susan Satur – Secretary, Representation: Director of a center for independent living chosen by the directors of centers for independent living within the State
Carla San Nicolas – Member, Representation: Parents and guardians of individuals with disabilities
Marlene Cabrera – Member, Representation: Parents and guardians of individuals with disabilities
Hannah Igisaiar – Member, Representation: Advocates of and for individuals with disabilities
Estanislao Benavente – Fiscal Officer, Representation: Private Business

Gregory Borja – Member, Representation: Organization that Provides Services for Individuals with Disabilities

Martha Barcinas – Member, Representation: Rota Representative

Arlene Reyes – Ex-Officio Member, Representation: Director of Designated State Entity

Vacant – Representatives from private businesses (1)

Vacant – Representatives from organizations that provide services for individuals with disabilities (1)

Vacant – Representative of Tinian